The 2023 Subaru Love Promise Customer and Community Commitment Award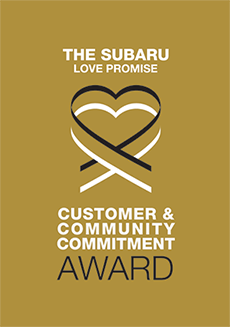 We've been nationally recognized for our dedication to our customers, our community, and the Subaru Love Promise.
We're honored to receive the 2023 Subaru Love Promise Customer and Community Commitment Award. This award nationally recognizes elite Subaru retailers who provide an exceptional customer experience at every interaction with Subaru. These retailers have also demonstrated an outstanding commitment to supporting passions and causes in their local communities in important areas such as the environment, community, health, education, and pets.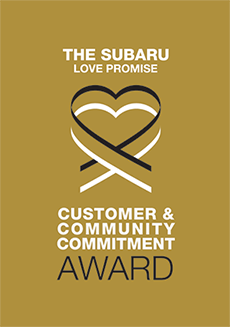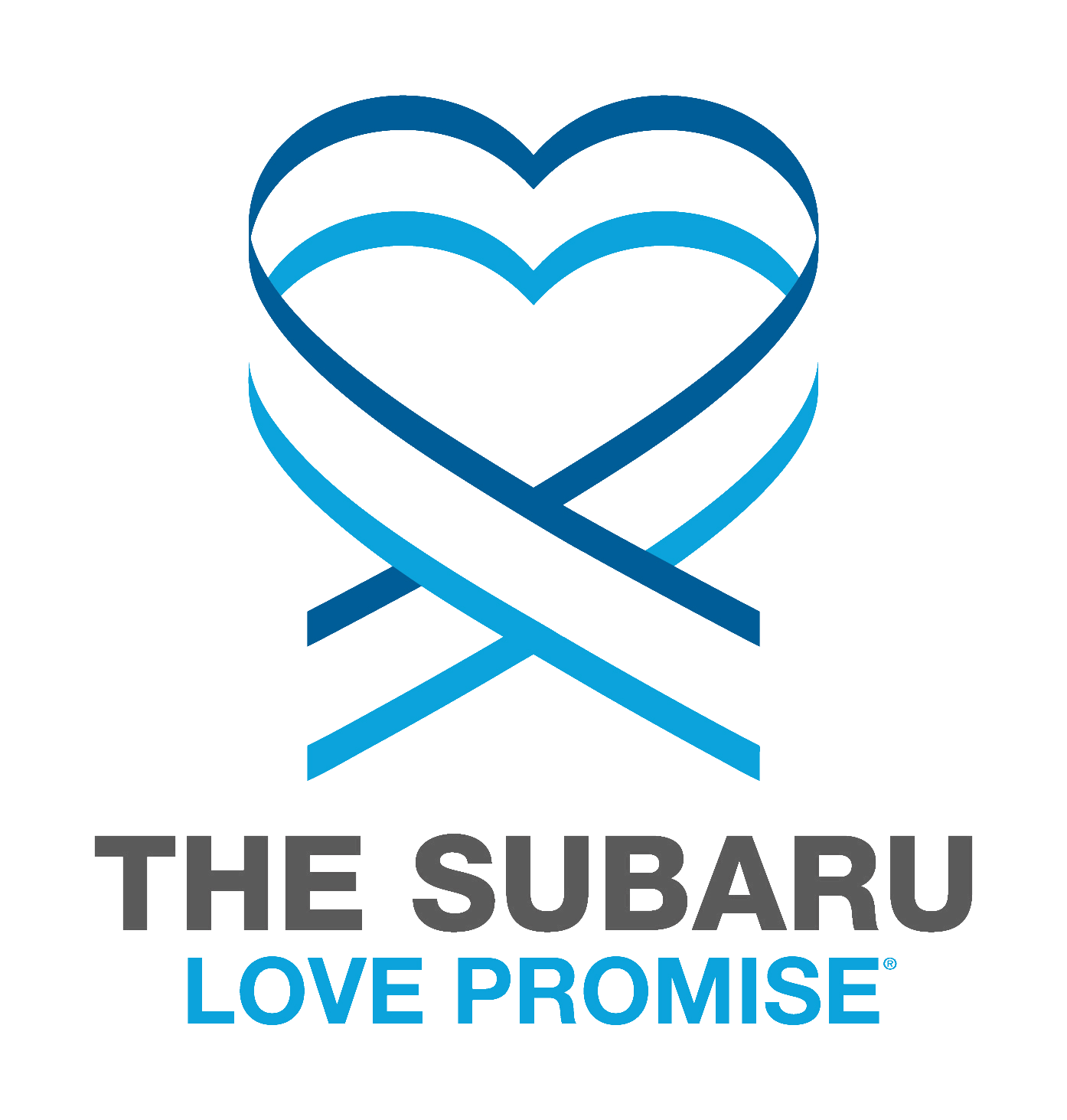 What is the Subaru Love Promise?
Subaru and our retailers believe in making the world a better place and the Subaru Love Promise is our vision of respecting all people. This is our commitment to show love and respect to our customers and to work to make a positive impact in the world.
How is Scoggin-Dickey Subaru dedicated locally to the Love Promise?
Our Love Promise can be seen in various partnerships with local charities and non-profits. We're grateful for the opportunity, not only to be a part of our community, but to serve it as well.
Love Promise Stories from Scoggin-Dickey Subaru
Subaru and Scoggin-Dickey Subaru believe in making a positive impact on the communities in which we live and work. We uphold that belief through our Love Promise Community Commitment. Every month, we select inspiring stories from customers and partners from around our area who strive to support our collective commitment and feature them here
Making Wishes Come True - Sara R
Heartfelt thanks to our partners at Scoggin-Dickey Subaru in Lubbock for donating $8,500 from the Subaru Share the Love® Event! We're grateful for this gift that will help bring hope to wish kids in the Lubbock area.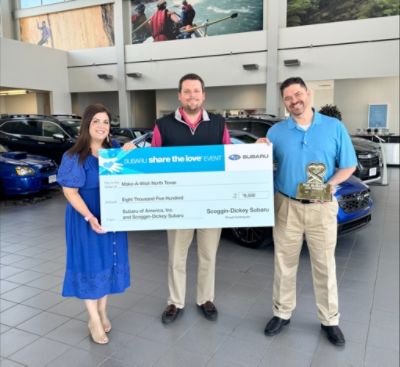 ---
Thousands upon thousands of lives changed - Amanda M
Scoggin-Dickey Subaru is one of our oldest and most consistent partnerships in giving hope to our community. They have been a support of United Way since we got our start back in 1946. There is no way to count the number of lives that have been impacted through the support we have received from Scoggin-Dickey Subaru in that time - thousands upon thousands. Scoggin-Dickey Subaru is a local company that supports local causes. Through them, lives are being changed. Thank you for your support!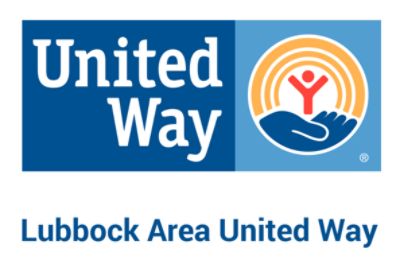 ---
Scoggin-Dickey Subaru Lives Pets - Christine C
We appreciate our partnership with Scoggin-Dickey Subaru! They recently sponsored a "Home For The Holidays" adoption event and five of our residents found their forever homes during the event. Matt and his staff are welcoming and make sure we and our pets are comfortable. We also appreciate their support of underdogs like Willie and Duke who are a senior bonded pair of brothers. They didn't get adopted at the recent event; however, they received lots of attention and love from employees and volunteers. Thank you Matt and Scoggin-Dickey Subaru!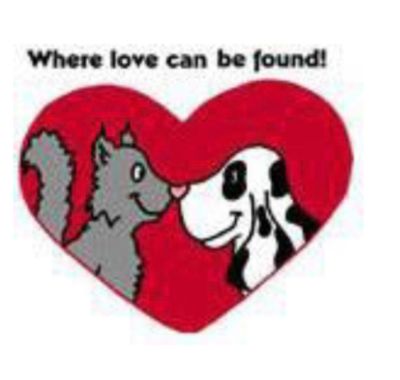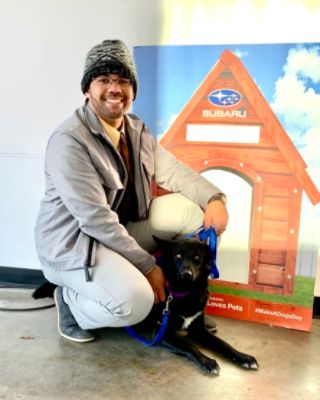 ---
Blanket Donations - Erica H
We at Salvation Army of Lubbock received a generous donation of warm blankets from Scoggin Dickey Chevrolet Buick Subaru of Lubbock. Salvation Army wants our people to be warm during the cold and winter seasons, Subaru has made that possible, Mr. Joseph Hill received a blanket and was filled with gratitude, thank you so much Subaru for keeping Salvation Army of Lubbock warm.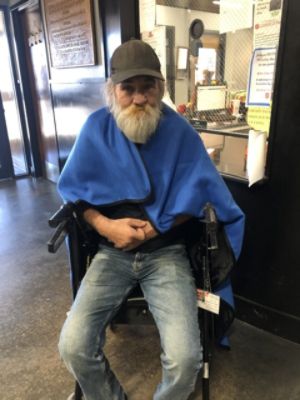 ---
Subaru Loves Learning - Cheyenne S
This year, Scoggin Dickey Subaru sponsored six classroom teachers at Lubbock ISD's Vocational Transition Center. The Vocational Transition Center serves students with special needs between the ages of 18 and 22. Special education students are allowed to stay in school until they turn 22, but often, grow bored taking the same classes they took through high school until the time they turn 22. The VTC takes students who have already earned all of the credits they will need to graduate, but who have not yet turned 22 and we work on job training, vocational skills, and independent living skills. Scoggin Dickey Subaru donated a total off $3000, so each of our classroom teachers were awarded $500 to spend on classroom supplies. The teachers receiving the funding are: Rodney Guyton, Sheila Hatchett, Lauren Lipps, Kristin Moore, Cheyenne Spell, and Prentiss Yeates. Scoggin Dickey Subaru partnered with Cheyenne Spell to allocate the funding. Cheyenne Spell had purchased several cars from Scoggin Dickey Subaru over the past ten years and Scoggin Dickey Subaru has always been super interested in and supportive of the work that Ms. Spell does at the Vocational Transition Center. Scoggin Dickey Subaru has sponsored Ms. Spell's classroom in the past, but this year, their generous donation was able to benefit all of the classroom teachers at the VTC. Some of the items purchased with the Scoggin Dickey Subaru funding include: a parachute for PE, instructional technology such as document readers, money manipulatives to use when practicing money skills, equipment and supplies to use during our art classes, classroom furniture, and curriculum and manipulatives to use in instruction during speech therapy and social-emotional learning. Classroom teachers often end up buying supplies and materials for their classroom with their own money and, this year, as inflation rises, it seems that the money that we set aside for supplies doesn't go as far, but this gift from Scoggin Dickey Subaru has done so much to ease the burden on our classroom teachers. The VTC is so grateful for its partnership with Scoggin-Dickey Subaru!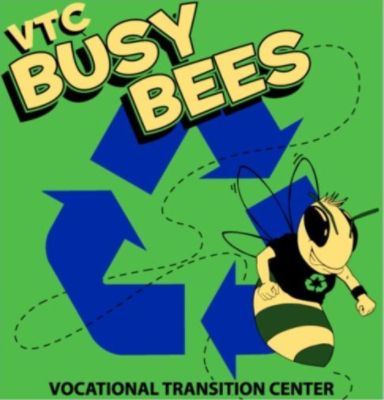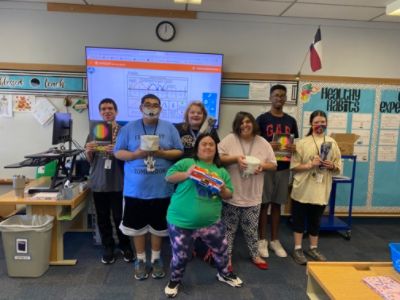 ---
Scoggin-Dickey Subaru Lubbock - Emily E
LLS had the pleasure of working with Scoggin-Dickey Subaru in Lubbock to coordinate the delivery of warm & cozy blankets to patients. Subaru was wonderful to work with and took care of all the delivery details and connecting with the hospital which was super helpful since our LLS staff is in the Dallas area. We are thankful for partners like Subaru who spread the love across the state of Texas!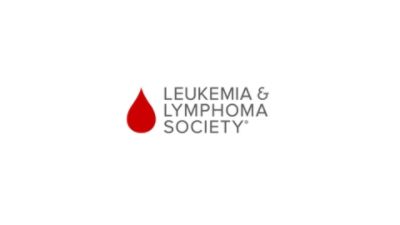 ---
75 Years of Giving People Hope - Amanda M
In 2021, Lubbock Area United Way celebrated it's 75th Anniversary. Scoggin-Dickey is one of our longest running supporters, having given financially and through volunteerism for near 75 years. In that time more than $204.2 million has been given by generations of West Texans to support United Way, our Community Partners, and hundreds of thousands of individuals and families in our area. It's not often that nonprofit and company partnerships can speak of such a long lasting legacy. Our legacy with Scoggin-Dickey has ensured children are safe, families have the support they need, and that we continue to find solutions to root issues in our South Plains communities. We look forward to partnering with Scoggin-Dickey for many years to come and to giving people hope every day for each of those years.
---
Make-A-Wish and Subaru Share the Love - Sara R. - Sara R
We're incredibly grateful for our partnership with Scoggin-Dickey Subaru! Each year, the Share the Love event helps raise funds to create life-changing wish experiences for local families. When a wish comes true, it creates strength, hope and transformation in a child - and a community. Thank you to Scoggin-Dickey Subaru for supporting our mission and wish kids in West Texas!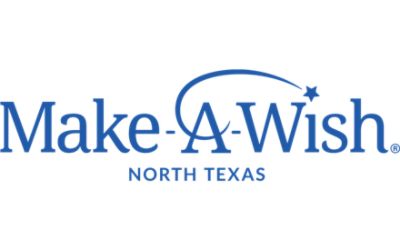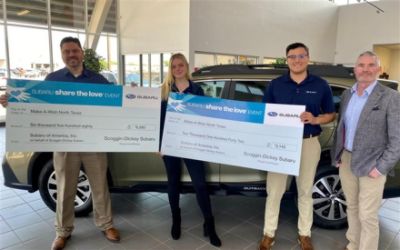 ---
Scoggin-Dickey Subaru Loves Animals - Brenda W
Scoggin-Dickey Subaru loves animals! They have hosted a well-organized, fun, pet adoption event at their location annually for the last several years. This has helped a number of animals find loving, forever homes. The Haven Animal Care Shelter is one of several local shelters who attend. The management and staff are welcoming and helpful. We also soncerely appreciate their love for underdogs. We have been home to several such as our sweet tripod, Rylee, over the years. Thank you, Scoggin-Dickey Subaru, for your support of local animal shelters and for your support of underdogs!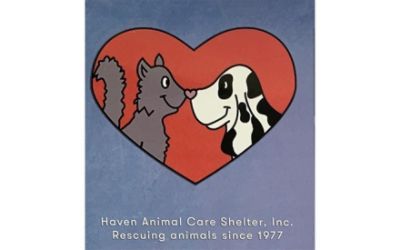 ---
Make-A-Wish & Subaru Share The Love Event - Elise C
As dedicated supporters of Make-A-Wish, Scoggin-Dickey Subaru and their customers understand why wishes can't wait for children battling critical illnesses. For these kids, a wish can help them feel better and give them the hope and strength they need to fight against – and often overcome – an illness. It's why health professionals use a wish as part of their treatment plan. By partnering with Scoggin-Dickey Subaru, we are opening the door to endless possibilities for kids and their families when they need it most. There are few experiences more powerful than making a wish come true. Since 2011, Subaru has helped raise more than $26M – uniting Subaru drivers and employees in the Make-A-Wish mission and bringing communities closer together. Thank you for making more wishes possible for children with critical illnesses.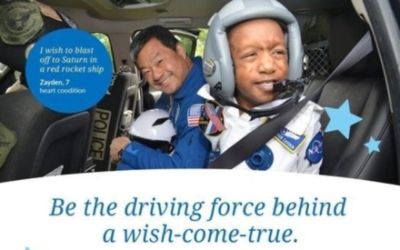 ---